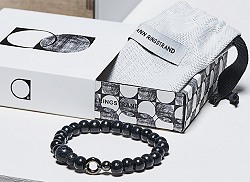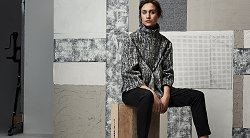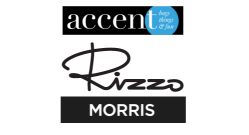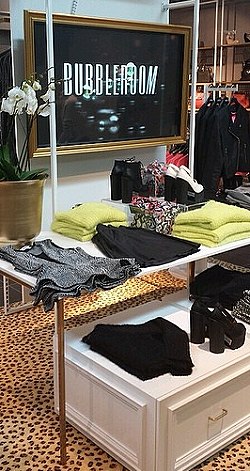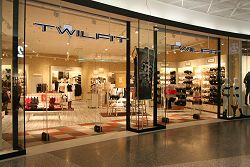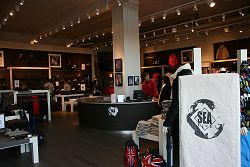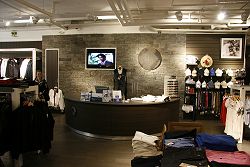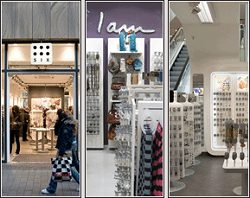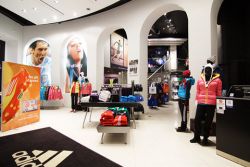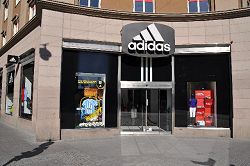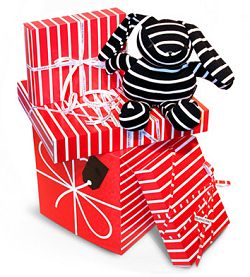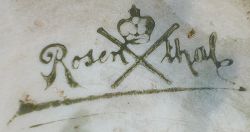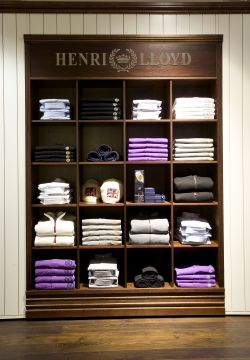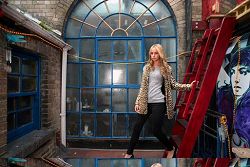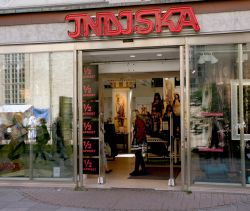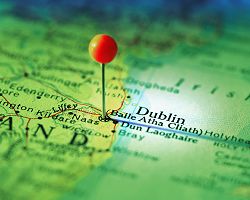 WORK EXPERIENCE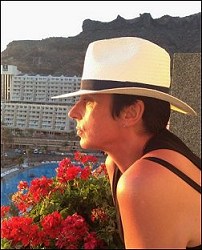 2017 -2018 Ann Ringstrand E-Commerce Manager

Our business is built from a sustainable philosophy. We supply a timeless and consistent design. The products have high quality and are made in small units with great care and attention. The creating process is efficient.





2015 - 2017 Hope Retail Manager

Our mission centres on an offering of well-made fashion design and communication. We value true product engagement and a consistent style. We grow by making our products inspire and support the individual consumer.





2014 - 2015 Sales manager Venue Retail Group

Venue Retail Group is a leading player in accessories, travel accessories and shoes in the Nordic countries with a network of 150 stores. The business operates in two business areas of Accessories and Shoes by the wholly-owned chains Accent, Morris and Rizzo with a range of own and external brands. The Group's stores offer the ultimate meeting place for those who are looking for attractive fashion, high service and genuine trade knowledge. The Group has approximately 370 employees.




2013 - 2014 Bubbleroom Project Manager

Work as a Project Manager for Bubbleroom with the opening of their flagship store and their venture from E-Commerce to a physical store.

My responsibilities were broad:
Ensuring the company's concept in the transition from e-commerce to retail
Advice in choosing shop premises and shopping centre
Adviser on development of store concepts
Recruitment of store manager, merchandiser and sales personnel
Purchase planning and placement of goods in shop
Sales staff training
Test subject for payment systems
Advice regarding logistics and inventory management.
"Throughout the project, I felt that Ethna gave 110% and had total control. She is ambitious, goal-oriented, experienced and has a superior knowledge in retail. She has delivered a Flagship store that exceeded our expectations, a workplace full of energy and great atmosphere and most of all a successful end result and pleased owners. I am looking forward to having the opportunity to work with Ethna again."
(Svante Tegner, MD Bubbleroom)


March 2010 – 2013 Twilfit Sales and development manager.
My responsibilities were budget planning for sales, costs and bottom line results for all stores. Ensuring the business concept and marketing plan was in compliance was also an important part of the work. I had full responsibility for sales staff, store managers, four regional managers, a merchandiser and a person who has store operations as their responsibility. Rent negotiations for existing stores and the opening of new premises were also part of my responsibility.




May 2008 – Dec 2009 Sea Life CEO

Goal: Develop a retail strategy, build a retail organisation with core values, a brand manual and improve profitability.
My responsibilities were budget, sales, marketing, purchasing, negotiations with vendors and landlords.
Relocation of some stores and offices. Work with architects to create a Sea Life concept with unique shop fittings. Open website online. Additionally I was responsible for all decisions regarding personnel.

"With a clear structure in the company, a tight team has been created, who perform their duties with pride, participation and engagement. With a secure foundation in place the result has lead in particular to reduced inventories and positive increases in KPIs such as increased caption rate and increased average sales"
(Fredrik Lewren, Chairman Sea Life)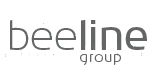 Sep 2006 – May 2008 Beeline Country Manager beeline Retail AB/Concessions AB


Goals: Launch two brands of accessories on the retail market in the Nordic countries.
Some responsibilities:
Hiring staff to support the National Service Centre and the necessary expertise in Retail and Concessions. Actively searching for new premises in the area.




Feb 2003 - Sep 2006 adidas Retail Manager Area Nordic


Goal: Develop a retail strategy and lead the organisation in retail in the North.
Some responsibilities:
Increase profits and market share by focusing on the retail part of the business area Nordic countries. Collaborate with management in the area and also participate in the retail group at European level.
Relocation of retail premises and rebuilding our Flag Ship Store to improve store performance.
Take-over and renovation of stores in the Baltic countries.
Turnover approx. 120 million SEK.

"Ethna possesses very good retail knowledge and has been a driving force within the Nordic organisation. Her ability to interact very well with people enabled her to establish good relationships with internal and external counterparts. Maximise profitability by optimising sell-in, maximising sell-out, analyzing profit and loss and achieving finanical targets and retail KPIs."
(Patrik Nilsson, MD adidas Area Nordic)




Oct 1999 - Feb 2003 Polarn O. Pyret Business Area Manager Sweden

Goal: Create harmony between brand presentation in our own stores and franchised ones.
Some responsibilities:
Guaranteeing the performance, sales budget, personnel, vendors and store managers. Planning and monitoring of key performance indicators, marketing, establishment of new stores, owned by POP or franchised, and the renovation of older stores.
Turnover about 350 million SEK.

"Ethna is present and wins her staff's confidence and respect, she is a true leader who leads the way by example. Her decisions are based on each stores potiental with continuous focus on sales. In short, she delivers. The company has steadily increased its sales over the industry average and increased its market share over the time Ethna worked on PO.P."
(Christel Kinning, MD Polarn O Pyret)




Nov 1998 – Oct 1999 Rosenthal Sales Manager Sweden

Some responsibilities:
Advertising and choice of products with Key Accounts. Rosenthal, a wholesale company, had 200 outlets, shop in shop, concession




March 1993- Nov 1998 Hagenfeldts Area Manager

Some responsibilities:
Improving performance, planning budgets, sales and staff in 12 stores in Stockholm.
Responsible for purchasing, marketing and advertising on all stores. Establishment and monitoring of key performance indicators




Oct 1991 – Feb 1993 A Wear Store Manager Galway, Irland

Some responsibilities:
Results Manager, planning budgets, sales and staff of 30 employees. I was responsible for purchasing, marketing and advertising.
Sales forecasts, cost management, key performance indicators.




March 1985 – Sep 1991 Hagenfeldts Store Manager

The first one and a half years, I worked in the shop Pierre Michel - staff of 10 people, 15 million in sales. Later I moved to the new store - 1000 square meters in the large shopping center. Staff of 26 people and 30 million in sales. Open 7 days a week. Responsible for two additional stores




May 1983 – March 1985 Indiska Store Manager

10 employees. Staffing, inventory merchandising, sales and inventory accountability.

Oct 1982 – May 1983 Åhlens Sales assistant
Nov 1978 – Aug 1981 Switzers Department Sales Manager Dublin
Aug 1976 – July 1978 Arnott's Sales Person Dublin

---
EDUCATION
1971-1976 Dominican Convent, Cabra Dublin
Exams:
Intermediate certificate 1974
Leaving Certificate 1976

1976-1981 College of Marketing Dublin
Diplomas:
The National Federation of Drapers and Allied Traders
Certified Principles of Distributive Management

LANGUAGE SKILLS

English native
Swedish fluent

REFEREES

Available on request


Download my CV as PDF